About our competitions
The club arranges multiple competitions over the year, everything from small club competitions to larger national competitions. Read on for more information about current or upcoming competitions.
Are you a new or possible new member and have a competitive mind?
Get started with training and learn the basics. Practice competing on our Tuesday competitions (more about this further down)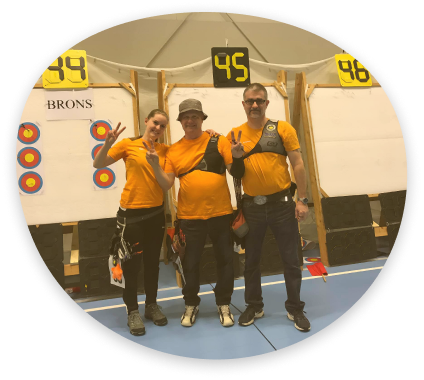 Aktuellt just nu
Just nu är det inga aktuella officiella tävlingar, men vi kommer att lista så snart något blir aktuellt och berätta hur du går tillväga för att delta.
Viktig information
Här listar vi viktig information som är bra att veta inför de kommande aktuella tävlingarna som t.ex. Sundspilen och Sundsträffen.
Our competitions
During each season we arrange or participate in a number of competitions. Some require a license while others do not, this means there are competitions for everyone – regardless of skill level – do not be afraid to give it a try!
Please note that we list information about competitions only when they are imminent. They are then listed in the "Current" section above.
Always current: Our tuesday competitions!
A very popular reoccurring competition is our Tuesday evening competition where you get the chance to both practice competing and meet other members. Welcome on Tuesdays at 6pm to 7:30pm (see our calendar).
Read the reference material from previous seasons Tuesday competitions.
Competitions during the year
Lilla Sundsträffen:
En gratistävling som inte är en nationell tävling och därför inte registreras i Resultatdatabasen, men kräver ej licens. Se förra årets inbjudan för referensmaterial.
Sundspilen och Sundsträffen:
Två gånger om året anordnar BK Gripen tävlingarna Sundspilen (inomhus) och Sundsträffen (utomhus).
Klubbmästerskap:
Vi annordnar regelbundna klubbmäskerskap och kommer här att lista allt du behöver veta och hur du deltar när det börjar bli dags. Höll ögonen öppna!
Distriktsmästerskap (DM):
Precis som för våra klubbmästerskap kommer du att hitta allt du behöver veta, samt resultaten, under "Aktuellt just nu" längre upp när det blir dags för DM.