About the club
BK Gripen was founded in 1952 as a branch off from Kockums "Korp" team, since korp shooters where not allowed to compete nationally or internationally. The club has been located at the Limhamn field since 1956 when the first club house was built, which later was replaced with a new house in 2008. The old indoors shooting range was demolished and a new one was built 2015.
The club has accumulated a large number of merits, including hundreds of national championships and national records. Many members have competed with the national team and won medals in European and world championships. Two archers from the club have participated in the Olympics. We have arranged several large competitions over the years, such as SM 2002, European Masters Games 2008, SM 2009 and youth SM 2010.
Organisation info
Founded: 1952-08-12
Association number: 7864-10
Post adress: Vaktgatan 1, 21644 Limhamn
Visitor adress: Vaktgatan 1, 21644 Limhamn
E-Mail: sekreterare@bkgripen.org
Web page: www.bkgripen.org
Bankgiro: 5663-9081
Plusgiro: 430262-6
Organisation number: 846005-1199
Elected officials 2023 – The board
President: Liselotte Andersson
Vice President: Peter Strinnö
Cashier (adjunct member): Ulf Holmberg
Secretary: Estelle Larsson
Youth trainer: Sara Strandqvist
Members: Mats Friberg, Maria Andersson, Anders Björk
Substitutes: Acke Sandved, Maria Silwer, Bo Dahlström
Youth representative: Kazem Jawad
Elected officials 2023 – other
Auditor: Hans Lindvall
Deputy auditor: Mats Norin
Nomination committee (convening): Mikael Ekholm
Nomination committee: Lennart Andersson
Materials manager: Christian Velasquez, Thomas Möller
IT Manager: Mats Norin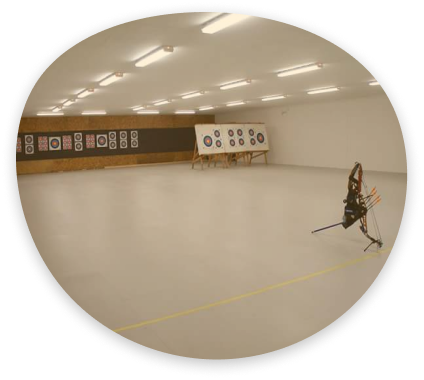 The indoors range
On the 15th of February 2015 we inaugurated the new indoors shooting range. The project was financed by Arvsfonden, Skåneidrotten and club funds. Here we can accommodate many more archers, as you can see in the pictures below. The house also includes a storage area for all outdoors material.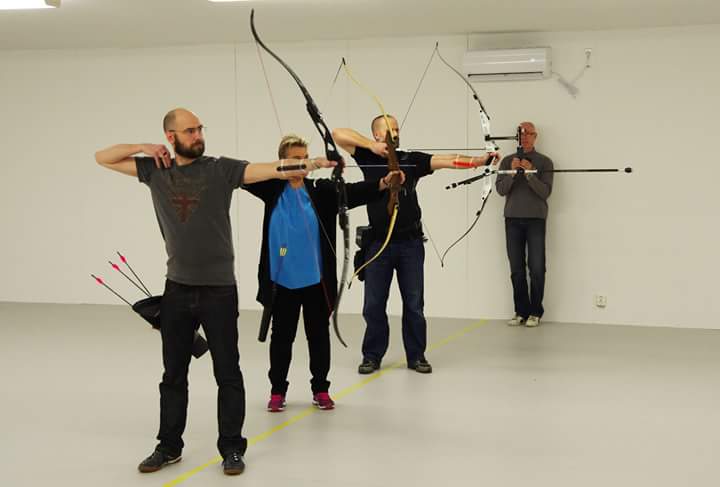 Club clothes
Vid tävling är det krav på att skjuta i klubbtröja. Om du inte hunnit skaffa klubbtröja innan du ska tävla så kontakta sekreterare@bkgripen.org. In many competitions archers are required to wear the club colors. If you are going to compete and does not have a club t-shirt contact sekreterare@bkgripen.org for assistance.
We also sell other fine garments such as cap, hoodie, west and windbreaker. Everything is available for testing in the club house.
Ordering is done with a form available in the shooting range and only members are allowed to buy club clothes.